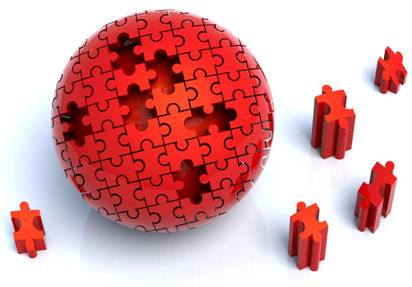 Totally Connected

A Full Service Entertainment Company

Various


Totally Connected A Full Service Entertainment Company
Nashville, TN
615.473.1034 TConnected@aol.com



Music City Swing
Video Coming Soon!

Music City Swing is Nashville's finest example of what a big band can be, proving that music from any era can swing. This 21-piece band plays music from the 40s through today in its own hard-swinging, big-sounding way.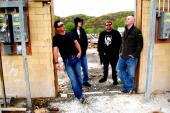 Here's the short version of the story...

Jimmy & Robbie were in a band with Johnny for a few years. Johnny moved and they started Anvah with JC & Davey. JC left, came back for a few years & left again. Then Geo became the lead singer for a year. He moved away, then back again. Davey left in January of 2009 and was soon replaced by Mikey. Brian also joined Anvah in the early spring of 2009. But sadly, he left in the spring of 2010.

They immediately began re-working old songs for one guitar & keys, recording "Rewind," that was released in September of 2009, and also began writting a lot of new material.

Anvah also began working on a worship project with the new line-up... that project (titled "Shake the Dust Off") will be released August 12, 2010!

Anvah
Christian Rock

Thom Shepherd is a songwriter and performer from Mount Juliet, Tennessee, whose songs have been recorded by Tracy Lawrence, George Jones, Trailer Choir, Montgomery Gentry, Pam Tillis, Buddy Jewell, Kevin Fowler, and Cledus T. Judd.

He is the writer of the #1 hit single, "Redneck Yacht Club," from Craig Morgan's GOLD certified album "My Kind of Livin' ".

His first number one was "Riding with Private Malone," recorded by David Ball. It won an Achievement Award from the Nashville Songwriters Association, voted on by their members as "the song you wish you had written."Thom even got to be in the video, playing the title role. The song also opened the door for Thom to perform for our troops overseas - he has been on seven tours for Armed Forces Entertainment, bringing his music to servicemen and women in thirteen different countries."As songwriters, we have no idea how our songs are going to affect people," says Thom, "I met a soldier in Qatar who was on leave from Baghdad, and he told me he joined the military because of Private Malone. He asked me how that made me felt and I said Responsible! Then when we went to get our picture taken, he showed me the shattered LCD screen of his digital camera - shattered because it was in his shirt pocket behind his flack jacket when he took a round from an AK47. That camera saved his life. That is powerful stuff."

Thom Shepherd
Country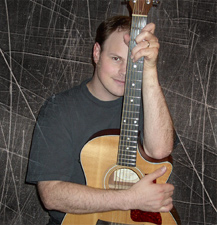 Jeff James
AC/Americana/Folk

Combine one singer-songwriter's fascination with the acoustic guitar in an amalgamation of Folk, Blues, Rock, Country and Gospel, add a social conscience, a hunger for the written word, and a love for singing and entertaining, and you've got Jeff James. With over 2500 performances and 5 albums and a live DVD under his belt, Jeff has "Good, bad, or otherwise-if I can achieve a smile, look of surprise, or even a tear, from the songs I 've written or performed, I feel I've succeeded in reaching people through music" become an extremely versatile performer, adapting to whatever his environment throws at him.

As a nationally accredited guitarist, Jeff finds ways of 'wow'-ing audiences with his percussive playing style along with some beautiful fingerstyle picking. Add silky but somehow gritty vocals (a cross combination of James Taylor and Gary Allan) which have been described as "unique" and "gripping" and you've found a show that people keep coming back to.