Totally Connected

A Full Service Entertainment Company

70's Disco


Totally Connected A Full Service Entertainment Company
Nashville, TN
615.473.1034 TConnected@aol.com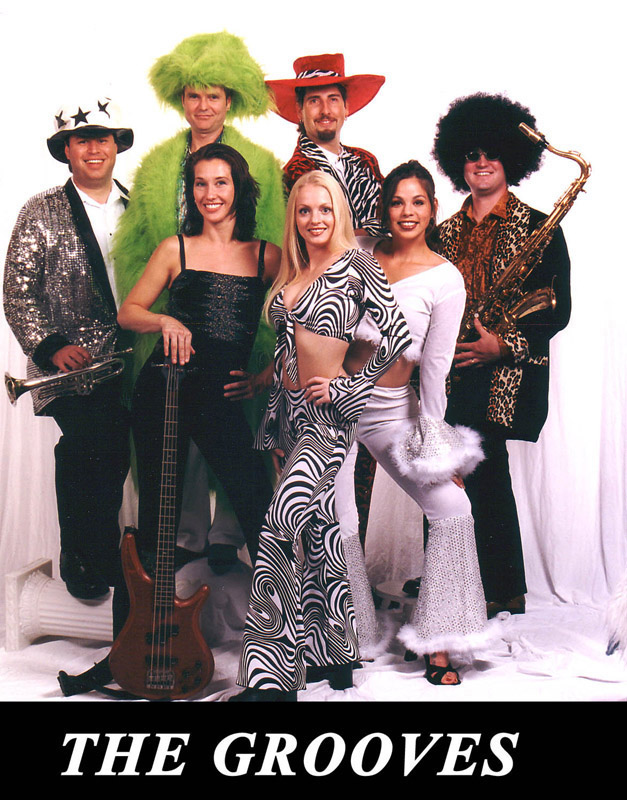 Since their beginning, The Grooves have become the Nationís
favorite entertainment group, performing all styles of music
to rave audiences all over the world.

The Grooves show is an exciting combination of Classic Rock, Motown, Oldies, Disco, Country, Standards, Swing, Eighties Dance, plus all the most up to date dance music. The Grooves can also be transformed into a Seventies Disco showband to turn your party into a disco dance extravaganza!

Their "mission" is to deliver an electrifying show to all ages. They have toured the world over for the Department of Defense and the U.S.O. including tours to the Orient, Middle East, Northern Africa, Northern Europe, Southern Europe, and the Caribbean Sea for troops and visiting dignitaries.

The Grooves are fun, flashy, energetic and uniquely entertaining in a way that is all their own

The Disco Kings are a super-charged 70's tribute band playing all the greatest hits from the 70's dance era. The Disco Kings wear outrageous 70's era clothing and provide music and hi-jinks onstage and off. The Disco Kings are comprised of the original pioneers of complete live 70's tribute. They offer spontaneity and genuine reproduction of all your favorite tunes from the hippest era ever. The band members have played internationally and are highly seasoned and professional entertainers. Their indomitably wild nature is guaranteed to bring joy and energy to any event.

The Disco Kings will literally transport themselves thirty years into the present to bring you the absolutely funniest, sexiest and fantastically entertaining time you can imagine.

Their 70's tribute is completely live, authentic and self-contained. And as well as being fine musicians and true professionals, they take great pleasure in performing.

No matter the occasion you can't resist the dance floor when The Groove Train take the stage. The Groove Train will captivate you with an exciting blend of music from the days of disco, groovy costumes, outrageous hairstyles, and showmanship. The Groove Train will take your next event on a fantastic voyage back in time.

The East Coast never sounded so "groovier!"

Bringing back the "Good Times."