Totally Connected

A Full Service Entertainment Company

National Acts/Comedians


Totally Connected A Full Service Entertainment Company
Nashville, TN
615.473.1034 TConnected@aol.com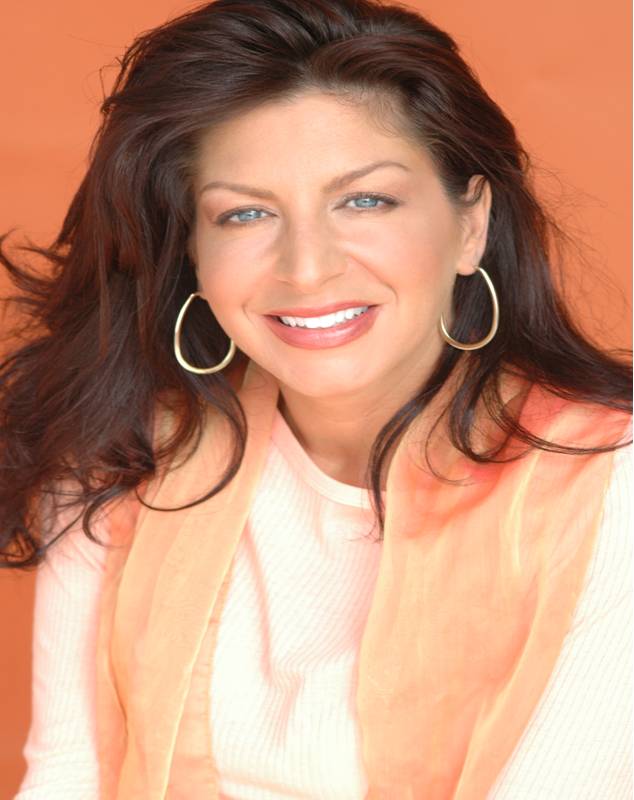 Tammy Pescatelli has debuted a new reality show on the Wetv Network called, "A Stand Up Mother." The show depicts every day life balancing her career and family from one coast to another. Growing up with all brothers will give a girl from Cleveland two things: a great sense of security and an even greater sense of humor. Indeed, comedienne Tammy Pescatelli got her fair share of both, but her sense of humor is what has made her one of America's funniest-and hardest working-women of comedy.


And giving the pros a run for their money in the poker department, Tammy recently participated in the GSN poker series "Poker Royale: Comedians Vs. Pros," making it all the way to the finals. Tammy also recently appeared in her own half-hour special for Comedy Central, "Comedy Central Presents: Tammy Pescatelli". Tammy also co-stars in the upcoming indie films Everybody Wants to Be Italian, Singled and Made in Brooklyn.

Becoming one of the top finalists on "Last Comic Standing" has catapulted Tammy's career and won her a slew of new fans, solidifying her as one of the sharpest women in comedy. Tammy has appeared as a guest on "The Tonight Show with Jay Leno," and "Dennis Miller" and has been a featured comic on PAX's "Balderdash" National Lampoon's "Funny Money" and Comedy Central's "The World Stands Up." She has also performed on the "Jerry Lewis Telethon" twice. More recently, she has performed on "TBS's Evening at the Laugh Factory," "Last Call with Carson Daly," "The Bonnie Hunt Show" and has been a guest on the syndicated show "Comics Unleashed," along with writing and performing for TBS' "BitComs".
Most recently Tammy was the first ever female winner of Comedy Central's Standup Showdown- which made her Google's 4th most searched person of the day.


Tammy Pescateli
Rocky LaPorte
Rocky LaPorte has unmistakable accent and his hilarious yet endearing delivery, Comedian Rocky Laporte is becoming more well-known by the day. His performance on "The Tonight Show with Jay Leno" brought him a standing ovation, and he's been featured on his own "Comedy Central Presents" special which is currently running on Comedy Central.

Rocky's star has continued to rise - after Tim Allen saw Rocky perform on The Tonight Show he proclaimed Rocky his "favorite new comic" and cast him in his hit movie, "The Shaggy Dog".

Rocky recently visited Iraq along with Drew Carey and the trip has been turned into a Showtime movie called "Patriot Act: a Jeffrey Ross Home Movie" which is currently running on Showtime. Rocky's performance will also be featured in "Godfathers of Comedy", which is slated for release later this year.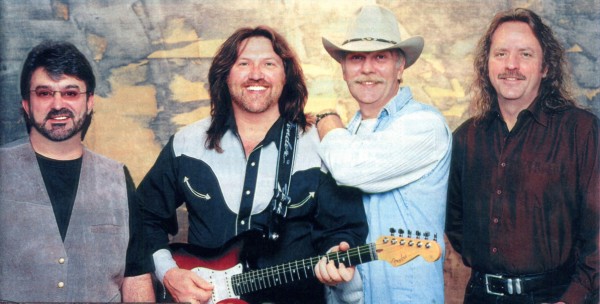 Shenandoah
The Super Country group that brought you such hits as "Two Dozen Roses", "Church On Cumberland Road", "Rock My Baby", and "Next To You, Next To Me."

Shenandoah has had 13 #1 Records, 3 Gold Albums, has won numerous CMA and ACM awards plus a covented Grammy. They have just released a new CD titled, "Journeys."When Mike McGuire and guitarist Jim Seales started a band in the clubs of Muscle Shoals, Alabama in 1984 they never dreamed their dedication to great music would lead them down such a long and illustrious road. By late 1985 they had added bassist Ralph Ezell, keyboardist Stan Thorn, and a struggling bluegrass singer named Marty Raybon to the mix and were confident they had the winning combination they'd been looking for, and the Grammy award winning group Shenandoah was born. Within their first two years on CBS records, the band scored 5 number one records including

"Church on Cumberland Road", "Sunday in the South", and "Next to You Next to Me".

In 1996 the band was lured by music legend Jimmy Bowen to Capitol Records and it was during this period that Shenandoah's live shows took on an exciting new dimension and the band produced more chart toppers like "Janie Baker's Love Slave", and the Grammy award winner, "Somewhere In The Vicinity of the Heart". Some acts would have played it safe after establishing themselves as a successful country "Supergroup" and winning a CMA award, TNN and ACM group of the year accolades, and the much coveted Grammy, but not these guys. With thirteen number one songs, countless chart hits, Gold albums, and a reputation as one of the hardest working touring acts in the business, this band is still evolving, taking chances, and striving for the musical perfection and performance that have made them radio and concert favorites around the country.










Since beating out thousands for the enviable spot as part of the Final Five on NBC's "Last Comic Standing 2," Tammy's current schedule is jam-packed with headlining appearances at top comedy clubs and venues across the country, as well as adding her comedic observations to specials on VH1, E!, G4, Country Music Television and TV Land. She is also featured weekly as part of the "Fashion Police" panel for US Weekly.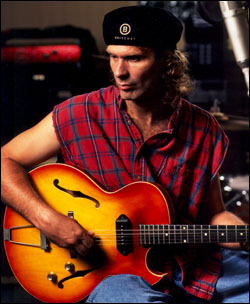 Henry Lee Summer
Henry Lee Summer is best known for the 80s smash hits," I Wish I Had A Girl" and" Hey Baby",but this Brazil, Indiana native is self-taught on guitar, piano, and drums influenced by the best in country, R&B, rock & roll, and blues.

Expressing a raw and impulsive style of rock & roll, Henry always adds his own voice and style. Summer recorded his first single, "Sweet Love," in 1982 and put out three more original songs on various samplers. Majestic released his first full-length album, Stay With Me, in 1984. It sold over a half million copies and was followed by Time for Big Fun in 1986. CBS also released three albums of his during the '80s. Summer signed with Epic in 1987 and released a self-titled album in 1988, followed by two more albums every two years. 1989 saw "I've Got Everything" emerge. In 1990 Henry entertained at Farm Aid IV. "Way Past Midnight" was released in 1991. "Til Somebody Loves You," a single, was released by Sony in 1991, and in 1993, Sony released Slamdunk featuring several favorites on it, including "The Boys and the Girls Are Doin' It" and "Forever Just Ain't What It Used to Be." Summer's next big CD came out in June 1999, released by Moon Pie. Smoke and Mirrors was a rock & roll fan's delight of all new lyrics and sounds, an eclectic mixture of Summer's songwriting that represented his 25 years of writing for and being in front of an enthusiastic audience. His sales over the years have topped well over the million mark. This has given him the opportunity to be a support act for artists such as Stevie Ray Vaughan, Eddie Money, Chicago, and Richard Marx. Although most of his touring is in Indiana, he has appeared on the Arsenio Hall Show and Late Show With David Letterman.

He also married and raised four children during this period, and successfully supported himself and family with music since he was 17. During the hot, humid month of August 1999, Summer took three nights and recorded a two-CD set of his greatest hits, titled Live. He was successful in creating an album that left listeners feeling they were actually there, using his improvisational skill to develop a passionate and intimate musical blending with his listeners. In September 2001, Big Drum was self-released, featuring his band that capturing the fun, spirit, and passion of the music. Presenting an array of styles on the album, Summer tops it off with "Prime of Life," an autobiographical peek into his life.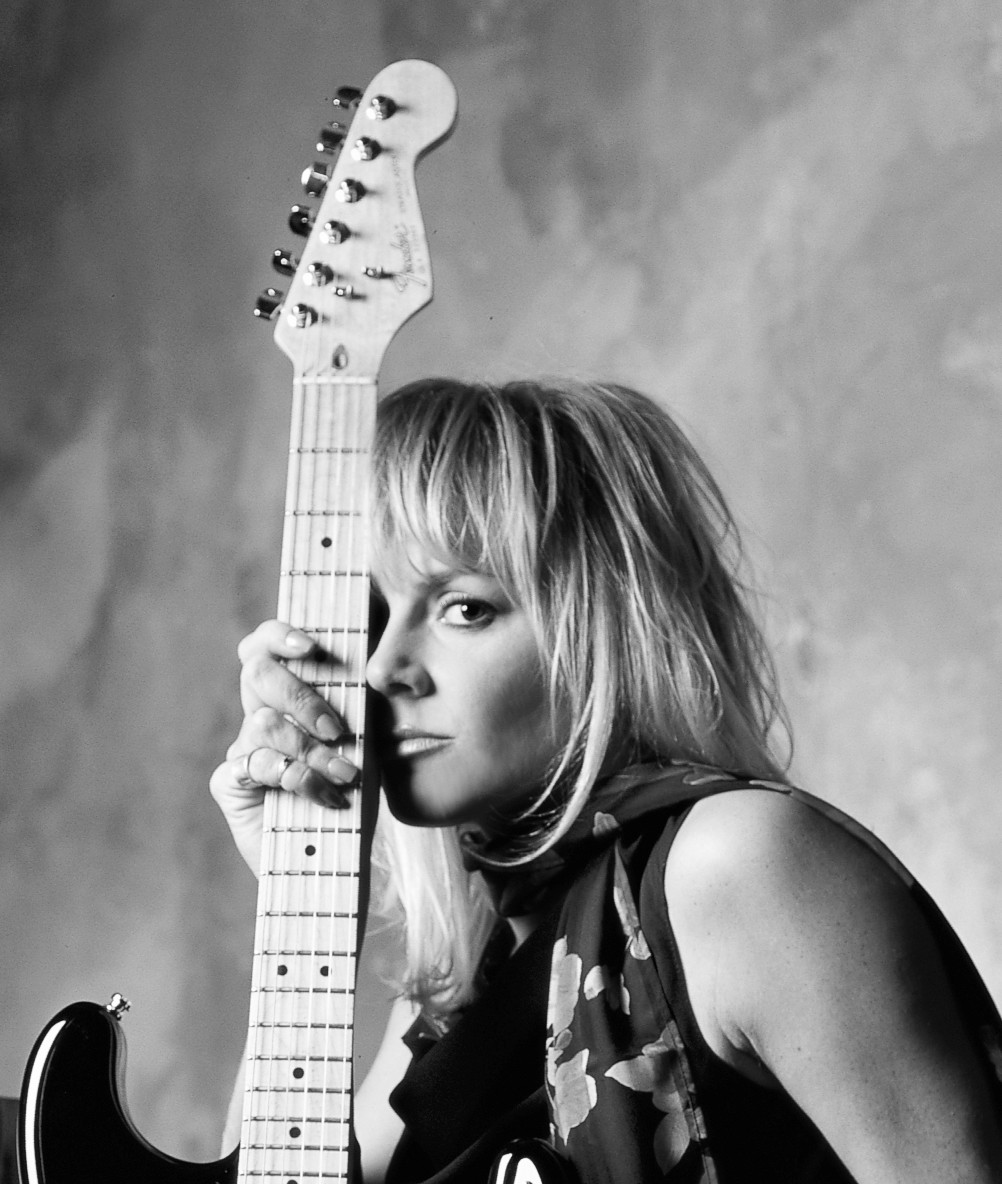 Anita Cochran
Anita Cochran was born Feb. 6, 1967, in Pontiac, Mich. Her parents named her after Anita Carter of the Carter Family. Her parents were originally from Kentucky but moved to Michigan to work in the auto industry. Her father was also a local country performer who took Anita to countless country music festivals, and she began playing guitar at the age of 4. Although she spent time working for an insurance firm as an adult, she continued to perform in bands and as a solo act.

She caught her first break when hired to manage a local recording studio. She sang backing vocals and engineered many sessions, recording on her own when she had time. Although she lacked confidence in her abilities, Cochran and her manager sent off several demos to the Warner Bros. label. In 1995, Warner Bros. chief Jim Ed Norman heard a tape and was impressed with her singing, writing and playing. He offered her a contract.

For her debut album, 1997's Back to You, Cochran wrote or co-wrote all but one song and played guitar, Dobro, banjo and mandolin on the sessions. The first two singles barely scraped the chart, but her duet with Steve Wariner, "What If I Said," climbed to No. 1. In 2004, she released the single "Cheatin' Song," which used bits and pieces of Conway Twitty's past recorded performances, stitched together to "sing" a duet part.

Anita Cochran is finding "serenity" with her long awaited new release "Serenity"! Anita says "after switching record labels,
I had to do some soul searching and after several years I feel I'm in a better place, which is why I'm calling my first new album in 5 years "Serenity".