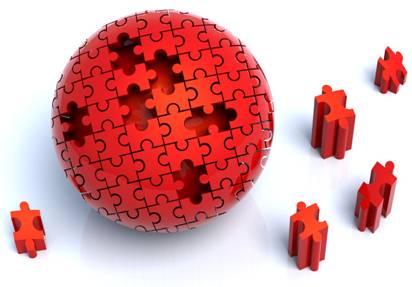 Totally Connected

A Full Service Entertainment Company

Keynote Speakers


Totally Connected A Full Service Entertainment Company
Nashville, TN
615.473.1034 TConnected@aol.com


Sylvia Hutton
Artist Mentor & Life Coach

Sylvia Hutton is a certified life and career coach and a graduate of The Hudson Institute in Santa Barbara, CA. Sylvia works with individuals and groups and facilitates workshops on Finding Your Voice, Developing Your Gifts, and on living fully in the present - The Now. She says, "My coaching work is about developing human potential - helping people grow into their highest potential to live a more fulfilling and intentional life." Sylvia mentors recording artists, songwriters, musicians, and music industry professionals to deepen into their authentic voice.


Music Career:
With the release of Sylvia's second RCA album, JUST SYLVIA, the single NOBODY sold two million copies and was #1 on all country music charts. It was awarded BMI Song of the Year for receiving the most radio airplay that year. NOBODY also reached #13 as a crossover hit on Billboard's Top 100 chart and spent a total of 52 weeks on both charts. Recording for RCA until the end of 1987, Sylvia recorded six albums and garnered a total of 13 Top Ten and No. 1 songs, selling over 4 million records.

In 1982, Sylvia was named "Female Vocalist of the Year" by the Academy of Country Music and was a Grammy nominee in the "Best Female Country Vocal Performance" category in 1983.

Over an eight-year period, Sylvia crisscrossed America many times with her popular concert performances (over 200 per year), and she was a frequent guest on network television talk shows and specials - from The Today Show and Good Morning, America to Dick Clark's American Bandstand, and the Country Music Awards.

Today Sylvia records for her own independent record label, Red Pony Records and has released three CDs, "The Real Story" (1996), "Where In The World" (2002), and "A Cradle In Bethlehem" (2002).

Lisa Wysocky speaking on Leadership, Teambuilding, Networking, Time Management, Decision Making and all of the tools to make each day a success.

Subjects that are offered are:
Diverse Minds Think Alike, Weeding Negative Words, The Importance of Adventure Days, Being The Best You That You Can Be, One Thing A Day To Success, Nonverbal Communication, Motivating Your Staff To Greatness, Attracting and Keeping The Very Best Volunteers, Manage Time Mange Life, The Importance Of Putting People Up, and Do It Now!

Wysocky is also the author of several books including: Success Within and Success Talks (101 Positive Things To Tell Yourself). Co-Author of the uplifting and motivational "Front Of The Class: How Tourette Syndrome Made Me The Teacher I Never Had" as featured on the Oprah show, Inside Edition, People Magazine and aired as a Hallmark Hall of Fame television movie on CBS.

Lisa is the co-author, with Brad Cohen, of the uplifting and motivational Front of the Class: How Tourette Syndrome Made Me the Teacher I Never Had. Front of the Class has been seen on Oprah and Inside Edition and in People magazine. It was the winner of Best Education Book at the 2006 IPPY and the 2006 Foreword book awards and aired as a Hallmark Hall of Fame television movie on CBS. The Front of the Class movie was also nominated for a Faith & Freedom award by MovieGuide and won a CAMIE for character and morality in entertainment.

As a speaker Lisa has motivated people from dozens of companies and associations. As a equine clinician she helps horses and humans connect in a meaningful way, assists people in reaching their goals with their horses, and helps people understand the "whys" behind equine behavior. She also tours with noted equine clinician Sam Powell and The Power of a Whisper Lecture Series where she and Sam compare and contrast two schools of thought in reaching the same goal: true horse/human partnership.


Lisa Wysocky